Newsletter Ensemble Megaphon, April 2019
"It seemed better to write music that nobody knew anything about." Terry Riley
Dear friends of our ensemble,
minimal music" is the focus of this year's KLANGBRÜCKEN festival and we are very happy to be part of it again as Ensemble Megaphon with our own project. Our sound course "IN C" -between the times leads on 05 May from Terry Riley's famous composition through its own rhythmic complexities, walks lustily through filigree melodies of oriental music and plays with live electronics and choral works of the Renaissance and today.
The Ensemble Gohar, the choir Collegium Vocale Hannover, musicians from the Global Board and pupils from the Peter Ustinov School in the Sprengel Museum will also join us on this minimal exploration of sound.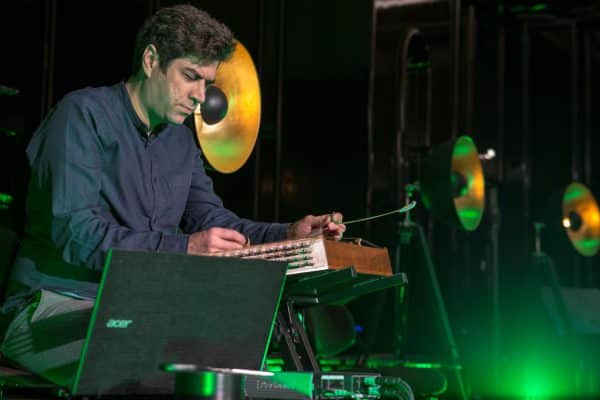 "IN C" - BETWEEN THE TIMES
Concert in the Calder Saal and sound trail in the Sprengel Museum as part of the Festivals Sound Bridges
May 2019 at 8 pm
Maps 15/erm. 10 €
VVK:  Reservix and at the box office in the Sprengel Museum from 19:30
Free choice of seats/barrier-free access
More info: www.ensemble-megaphon.com
Feel (with) us the continuous pulse and the meditative, almost hypnotic effect of the minimal!
Sincerely
Your
Lenka Zupkova
Artistic direction Ensemble Megaphon