Newsletter Ensemble Megaphon, January 2019
Dear friends of our ensemble,
new year, new sounds! We hope you have survived all the festivities in good health and join us on new musical explorations:
On 20 January, we will present works by the composer Tom Rojo Poller from Lower Saxony at the Sprengel Museum and introduce you to this artist and his exploration of the relationship between language and music in a very personal way. ABOVE_SCRIPT  is both title and programme when it comes to the The Uncanniness of Time or around Rollers, Over-writing machine or around Music by numbers goes. And we even let you and you look at the notes.
Already on 17 January we will show some excerpts from the programme at the New Year's reception at the Konsumverein in Braunschweig. Admission is free.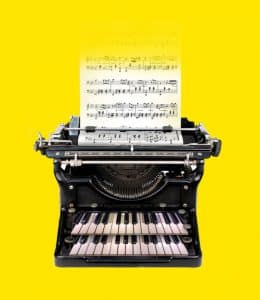 ABOVE_SCRIPT - a scenic portrait concert with works by the composer Tom Rojo PollerThu, 17 Jan, 19.00 - Konsumverein Braunschweig - free admission
Sun, 20 Jan, 6pm - Sprengel Museum Hannover - Tickets 15€ / reduced 10 €
Reservations via reservix and at the box office from 5.30 pm,
Free seating/barrier-free access. Further info: www.ensemble-megaphon.com
Write music history/s with us!
Sincerely
Your
Lenka Zupkova
Artistic direction Ensemble Megaphon