Newsletter Ensemble Megaphon June 2021
Dear friends of our ensemble, 
We are just incredibly happy that culture can be experienced live again!
We hope that you and yours feel the same way and hereby cordially invite you to join us on the music-theatrical walk INFECTUS HANNOVER. Together with the pop-up exhibition THE CORONA THING we invite you to a search for traces and dialogue about pandemics in Hanover.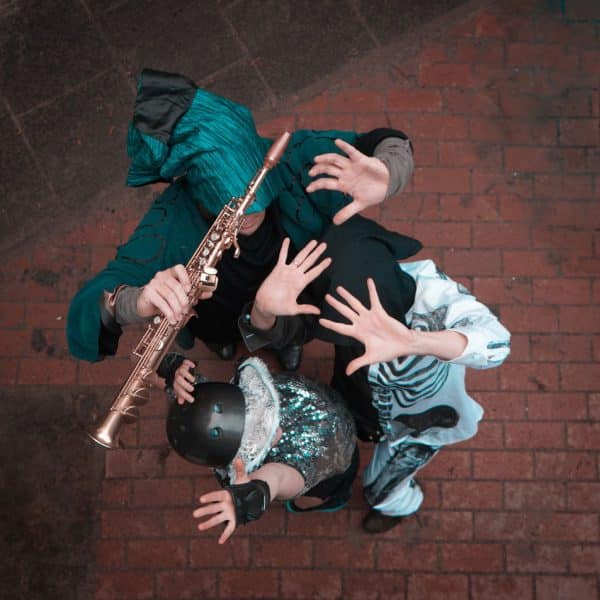 Photo Ghazaleh Ghazanfari
Over the centuries, Hanover has been afflicted by many epidemics - sometimes resulting in thousands of deaths. Nevertheless, these crises are hardly present in the collective memory of the city.
In the city space, in archives and interviews, we have now uncovered these traces and made them tangible. With INFECTUS HANNOVER we walk along the historical pandemic sites in the city centre. While the participatory exhibition DAS CORONA DING by the association Theatrum invites people to share their views on the Corona crisis. By collecting personal exhibits and stories, it will be possible to enter into dialogue with each other about the traces of the recent pandemic on the Hannover Region.
INFECTUS HANOVER
A musical-theatrical walk in the footsteps of the history of the epidemic
DO/FR/SA/SO - 1.7. - 4.7. / 8.7.-11.7. 2021, 7.00 - 9.30 p.m. each day.
Meeting point: Entrance to Nikolai Chapel, Goseriede
Admission: 15 euros, reduced 10 euros, tickets via Reservix and at the box office from 6:30 pm.
https://www.reservix.de/veranstaltungskalender?q=ensemble+megaphon
Limited number of participants (30 pers.)
Route approx. 1 km, no stairs / wheelchair accessible
Duration approx: 2:30 am -No break
Please bring your own seating.
Due to Corona, changes may occur. In case of bad weather, the event will be postponed. Current information: www.ensemble-megaphon.com
In contagious anticipation
Your
Lenka Zupkova
Artistic direction Ensemble Megaphon.