Newsletter Ensemble Megaphon, August 2019
Which an age of prudence can never retract
By this, and this only, we have existed
Which is not to be found in our obituaries
…
In our empty rooms
……
(from: "The waste Land" T. S. Eliot)
Dear friends of our ensemble,
After the summer break we start refreshed into an eventful autumn! We start with a joint project with members of the Ensemble Reflection K. Here we examine spatial relationships in an exploration of works by contemporary composer Gerald Eckert, among others.
"Empty Rooms"was written as the first part of a cycle of works that Eckert composed after the death of his friend, the pianist and conductor James Avery. In the field of tension between imagined spatial poetries and acoustic sound vaults, we will be showing these and other compositions by Snezana Nesic, Luigi Nono and Helena Tulve on 6 September at Kunstraum Tosterglope. On 7 September, we will be guests at the Sprengel Museum within the framework of the Music 21 Festival, dhe year uThe conference entitled "Totalitarianism" will take place in Hanover from 5 to 8 September.
On 20 September we will then contribute to a musically inspired reading with lyrical texts by the Hanoverian poet Birgit Kreipe and the Berlin poets Steffen Popp and Georg Leß at the Theatre Museum. So please feel free to join us there "Through the reeds, too, of course".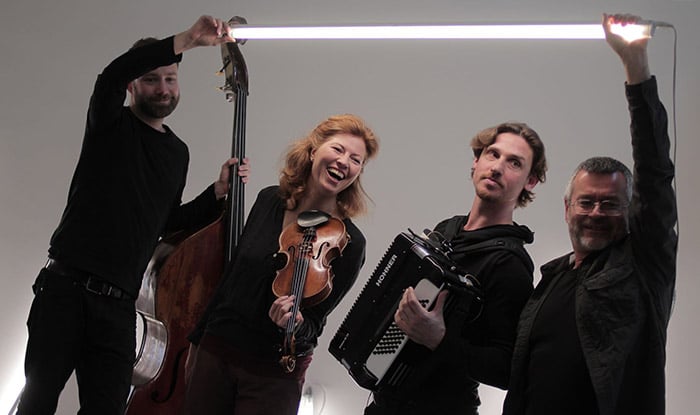 ---
Friday, 6 September, 7:30 pm
Art Space Tosterglope
A cooperation project of Ensemble Megaphon and Ensemble Reflexion K
with works by Gerald Eckert, Snezana Nesic, Luigi Nono and Helena Tulve.
VVK at the box office from 19:00 hrs
Price 15/10€
---
Sunday, 8 September, 11:15 a.m,
Sprengel Museum Hanover
Concert "3rd Exercise in Facing Doubt"  
A cooperation project of Ensemble Megaphon and Ensemble Reflexion K
As part of the Musik 21 Festival 2019 "Totalitarianism"
VVK box office at Sprengel Museum from 10:30 a.m.
Price 15/10€
Reservations under info@musik21niedersachsen.de
Pick up reserved tickets at the box office on site at the latest 15 min. before the start of the concert.
---
Friday, 20 September, 7:30 pm
Theatre Museum
Of course also through the reeds
Reading with Birgit Kreipe, Georg Leß, Steffen Popp. Music: Lenka Zupkova
VVK : Box office from 7 pm
Price: 10 €
---
Further information : www.ensemble-megaphon.com
We look forward to seeing you - here or there!
Sincerely
Your
Lenka Zupkova
Artistic direction Ensemble Megaphon