Newsletter Ensemble Megaphon December 2019 / January 2020
Dear friends of our ensemble,
At the end of an artistically fulfilling and exciting year and at the beginning of a new decade, we would like to sincerely thank you and you for your openness and support, your interest in our projects and for many inspiring moments together.
We are already in the middle of rehearsals for our next production with which we want to ring in the 20s for our part: as a decade of dialogue and respectful coexistence.
With WinterTravel -KIŞ YOLCULUĞU we are fulfilling a long-cherished wish to further explore the connection between Franz Schubert's song cycle and the texts of Wilhelm Müller in musical, literary and philosophical terms. Together with musicians from the Turkish-Anatolian cultural sphere, we are developing a multimedia concert project with jazz arrangements of Schubert's songs, some with oriental instrumentation, with Turkish pieces based on the themes of travel, longing and the search for identity, as well as with our own improvisations and compositions that set the literary works about migration experiences to music. WinterReisen thus invites you to recreate inner and outer journeys and to broaden your own perspective.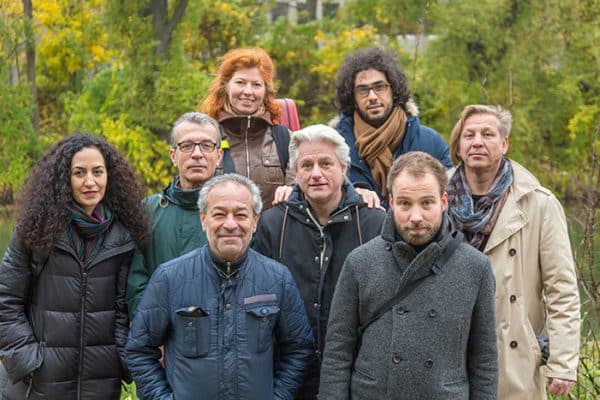 ---
Thu, 16 January 2020, 7pm, Klecks Theatre, Hanover
Fri, 17 January 2020, 7 pm, Glockenhaus Lüneburg
Fri, 31 January 2020, 7 pm, Landesmusikakademie Wolfenbüttel
Fri, 7 February 2020, 7 pm, Kulturkirche Bremerhaven
Sat, 29 February 2020, 7 pm, Kulturkirche Markuskirche Hanover
WinterTravel
KIŞ YOLCULUĞU
Musical-literary walk with songs by Franz Schubert,
from the cultural circle of Turkey and own compositions 
on texts by Turkish migration literature

Patron: Doris Schröder-Köpf, Lower Saxony State Commissioner for Migration and Participation
Admission
15 /erm. 10 €, VVK via Reservix and at the box office on site 30 min. before the concert Young people up to 15 years, unemployed and refugees free. 
Further information: www.ensemble-megaphon.com
———————————————-
Let's set out to tear down inner boundaries and embark on a mental journey into new, exciting realms.
All the best to you and yours for 2020 onwards.
Your
Lenka Zupkova
Artistic direction Ensemble Megaphon