Newsletter Ensemble Megaphon May 2021
Dear friends of our ensemble,
in times when concert halls have to remain closed, music literally takes on a devotional task.
So we are pleased that, thanks to the Martin Luther Church Ahlem, invite you to join us in the sound of the Lifelines to trace. We will do this in the form of a musical devotion with dance and poetry from eight centuries together with singers of the church choir Limmer /Ahlem under the direction of Martina Wagner at the Saturday, 29.05. at 7 pm.
There, together, we will span a musical arc from Hildegard von Bingen's mystical chants from the 12th century to Henry Purcell's "Music for a while" from the 17th century to the Persian improvisations of Ehsan Ebrahimi on the santoor and new music. We would be delighted if you would join us.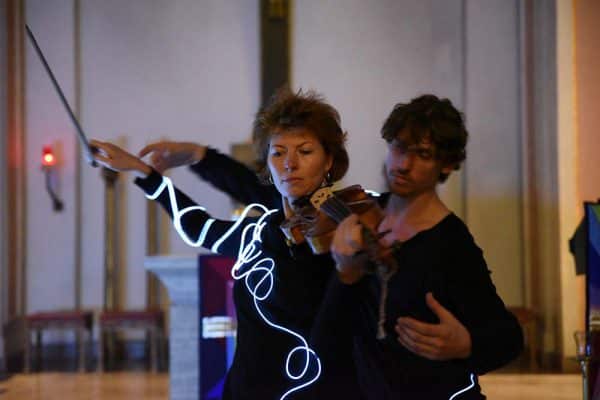 We would also like to remind you once again of our project Natura renovatawhich will be held on 9 May at 3 pm as part of the digital Festival Sound Bridges and we look forward to seeing you in the comfort of your own home, inspired by the festival motto "Musique spektrale".
warmly
Your
Lenka Zupkova
Artistic direction Ensemble Megaphon