Newsletter Ensemble Megaphon December 2020
Dear friends of our ensemble,
An eventful and moving year in the truest sense of the word is coming to an end. As if we had been involved in the planning of this year's projects Tightrope walker without net and  MOVED! We had already guessed that the conditions under which we would all be living, working, creating and making music in 2020 would present us with many unusual challenges. We would be asked to perform balancing acts, to stand still and wait, to be extremely flexible and to constantly change our perspectives, and thus to be flexible both internally and externally.
The Corona situation has taught us many things, but it has also put many things into perspective and, despite all the difficulties that this year has meant for artists, we are grateful for the living situation in Germany and Europe so far.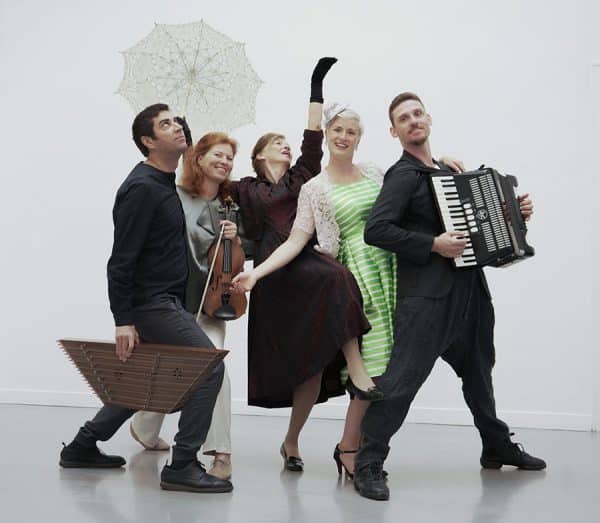 Photo by Ghazaleh Ghazanfari
We would like to take this opportunity to thank you and all of you for accompanying us in this process and for setting out with us with curiosity, albeit with a safe distance, to explore sounds between optical and acoustic perception with humour, lightness and a sense of the surreal.
We wish you and you, our audience, that you can stay healthy and confident and survive the pandemic times well. And we look forward to seeing you all again in good health at the next concerts, when music and art, as a social space of genuine encounter and shared spiritual growth, once again take their important place in our lives. We already have many wonderful ideas for this time and will let you hear from us in time!
All the best, peaceful and healthy for the holidays and the turn of the year.
Sincerely
Your
Lenka Zupkova
Artistic direction Ensemble Megaphon.