Newsletter Ensemble Megaphon October2022
Dear friends of our ensemble,
It is with great pleasure that we would like to invite you to take part in the wonderful ceremony for the award of the Cultural Award 2022 of the Regional Church participate. In a ceremony in Hildesheim's St. Michael's Church, Bishop Ralf Meister presented us with the Culture Prize endowed with 10,000 euros and also awarded the "Cameo Kollektiv" with the Culture Promotion Prize endowed with 5,000 euros.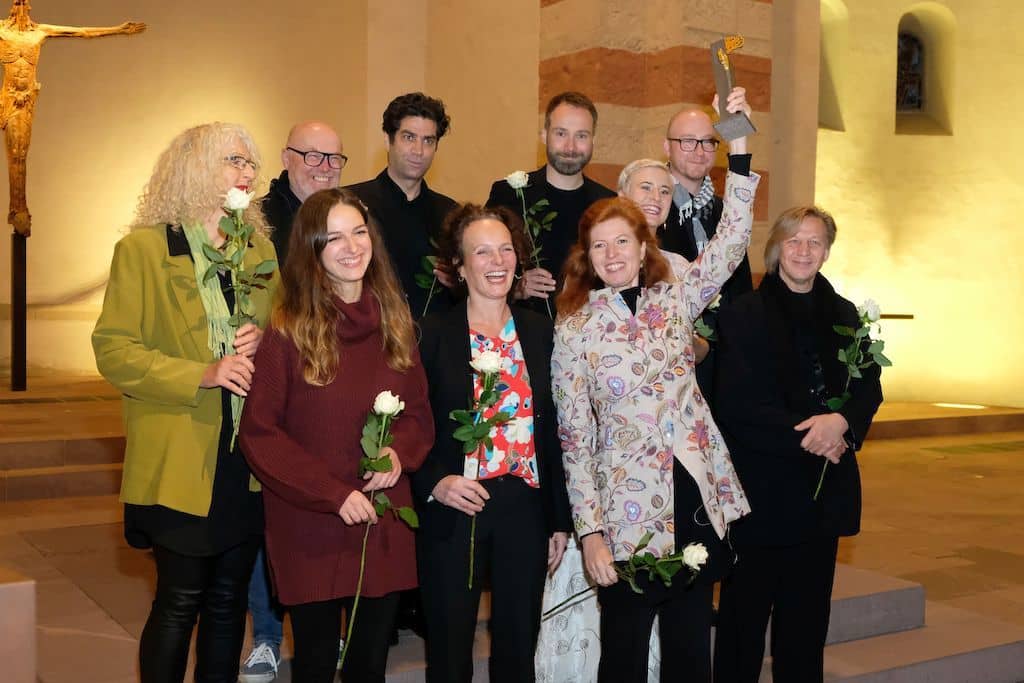 Photo: Dethard Hilbig
This prize encourages and supports our artistic path and our projects in which we deal with culturally and socially relevant issues for a peaceful and mindful world. It helps us to initiate intercultural dialogues and to create new synergies.
Here here are a few impressions of the atmospheric award ceremony.
And for all those who want to experience us - freshly crowned - live again right away, we remind you of our trip to the artothek next weekend, where we will listen to the silence between the and the quiet sounds:
Between sound and silence

Saturday 8.10.at 7.30 pm,
artothek Hanover
Pay what you can'
Kind regards
Lenka Župková
Artistic direction Ensemble Megaphon.