Newsletter Ensemble Megaphon September 2022
Dear friends of our ensemble,
In September, we are busy and on the road with so many different programmes that we are first giving an overview of the first half of the events:
On 3 September, we will enchant you, accompanied by the Braunschweig Young Chamber Choir ,with the Lifelines, the orchestra hall of the Landesmusikakademie Niedersachsen in Wolfenbüttel.
The second part of our media concert series with music and lyrics on democracy and totalitarianism "Never a Breather II" we present on 14 September at Koki
Before that, on 11 September, we invite you for the last time with ... MUTELY AROUND. The end of the song to the grounds of the PLATZ project for a concert of change - this time already in autumn - with an ear and eye for the microcosm of plants and insects, and together we will once again make seed chocolates for insects for a colourful and buzzing spring!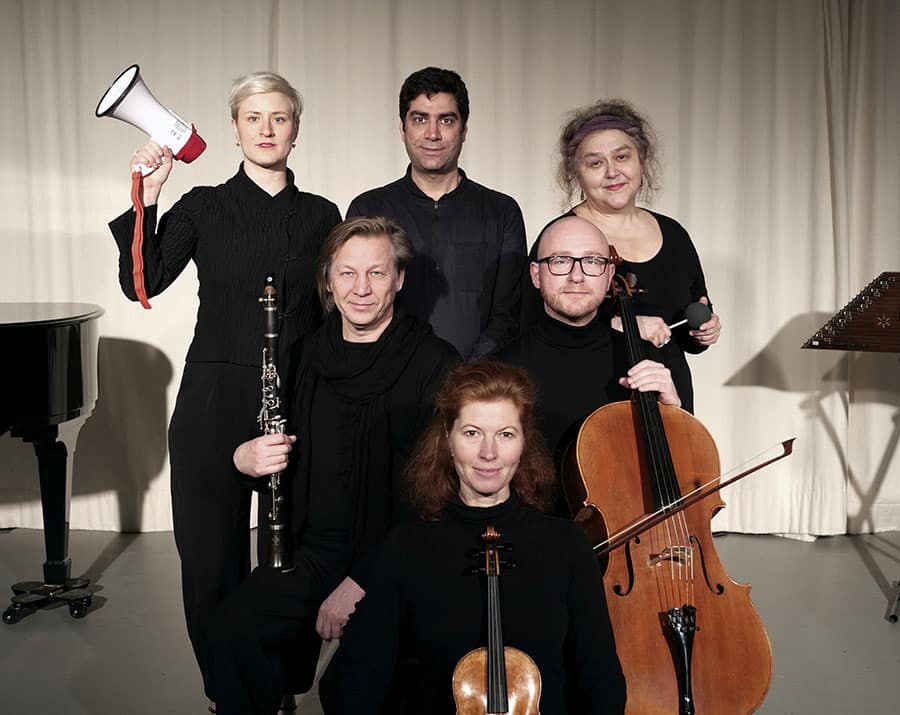 Never a pause for breath: Andre Bartetzki
---
LIFELINES
Wandelkonzert with music, dance and poetry from 8 centuries
Sat. 03.9. 2022, 7:30 pm, Admission: 7:00 pm
State Music Academy of Lower Saxony, Am Seeligerpark 1, 38300 Wolfenbüttel
Tickets for 10 Euro/ reduced 8 Euro are available at the box office from 19:00 or via Reservix
---
... MUTELY AROUND. The end of the song
Open Air Convertible Concerts on Insects, Nature and Sound
Sun, 11.09.2022,  Open Space Hannover e.V. at the PLATZProject
17:00 Site is open/You can bring your own picnic basket
18:00 Wandelkonzert
"Pay what you can" at Regenwettetter the event will take place in Open Space. Reservations under stummherum@gmail.com
---
"Never a Breather II "
Media concert with music and texts on democracy and totalitarianism
With the Ensemble Megaphon and music by A. Bartetzki, V. Bystrov, E.Ebrahimi, G. Krawczak

Wednesday 14.9. 2022 at 19:00, Kommunales Kino Hannover
Tickets: 15,-€ , reduced 12,- €, VVK  http://www.koki-hanover.de
So much for the planning up to mid-September - we are looking forward to the diverse sound colours this autumn!
Kind regards
Lenka Župková
Artistic direction Ensemble Megaphon.