Dear friends of our ensemble,
On 25 October we will go ON THE ROAD in the LortzingART studio and are looking forward to the 2nd part of our art-playing project series. MOVED!. Together with our musical guests, the soprano Sophia Körber and Ehsan Ebrahimi on the santoor, we will make Inge-Rose Lippock's art objects resound.
With the youth ensemble Widerspruch, the actress Christiane Ostermeyer and pianist  Tatjana Prelević  we then score  in which grain is a #SAFEPASSAGE for all people in these uncertain times. We hope that you and you will accompany us. Again, two performances per date are planned so that we can be moved safely and well sighted.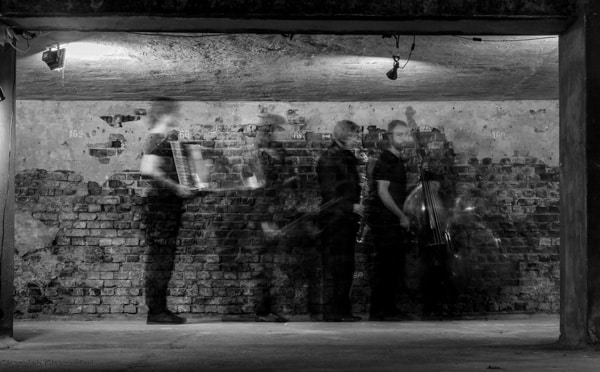 ON THE ROAD
25 October 2020 at 5 and 6 pm
LortzingART Studio
Lortzingstr.1, 30177 Hanover
#SAFEPASSAGE
8 November 2020, Two concerts at 5 and 6 pm
UJZ Korn
Kornstraße 28 -30; 30167 Hanover
Admission is free. Please make reservations in advance at blickpunkteverein@gmail.com*.
Further information: www.ensemble-megaphon.com
Stay healthy!
Sincerely
Your
Lenka Zupkova
Artistic direction Ensemble Megaphon
The organiser undertakes to comply with all hygiene regulations in force at the time of the concert. Due to these regulations, all persons must keep a distance of at least 1.50 m at all times and existing distance markings on the floor must be observed. The wearing of a mouth-nose protection does not release from the distance regulation. You must bring your own mouth/nose protection to the event. Further information on current hygiene rules for our events can be found here: Hygiene concept - Ensemble Megaphon.