"I don't understand why people are afraid of new ideas. I'm afraid of the old ones."
John Cage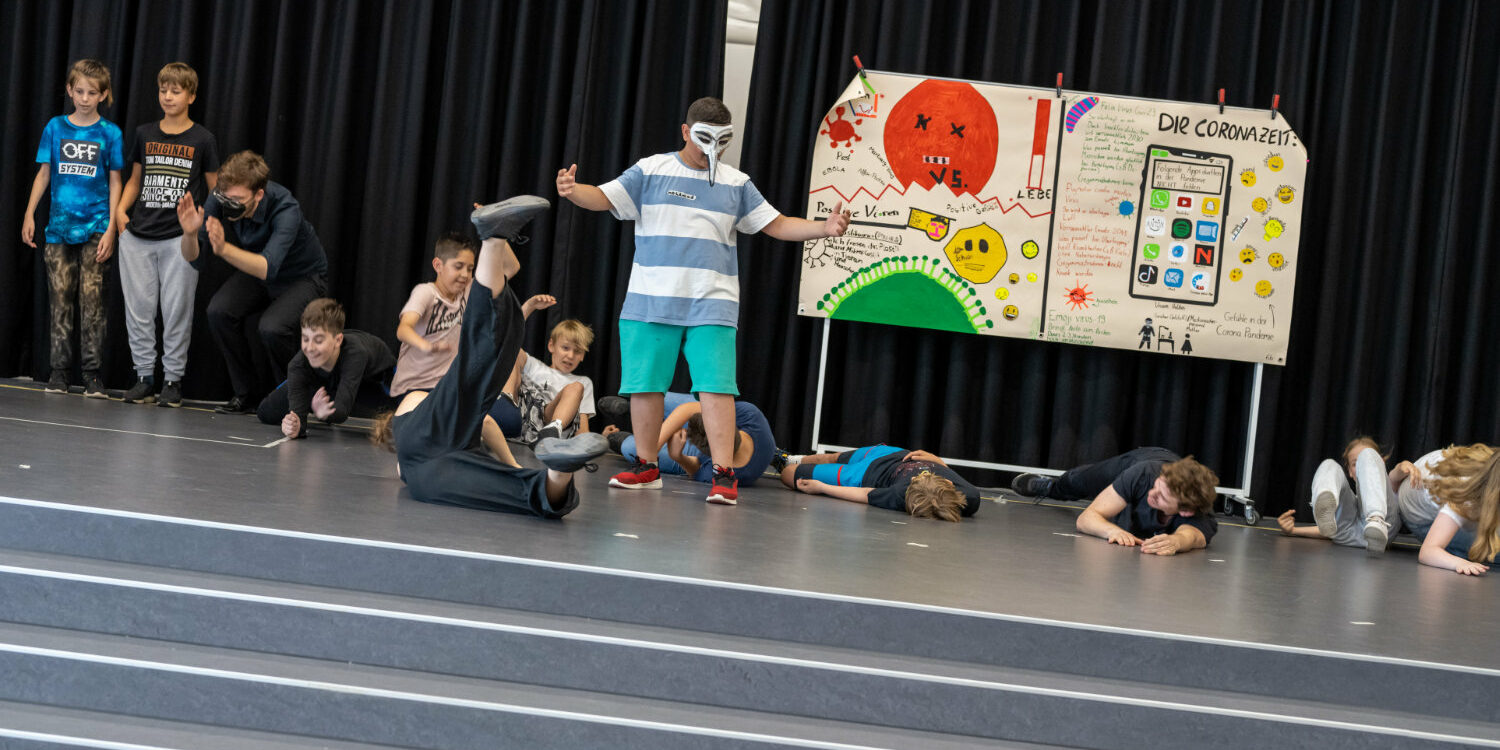 One of the concerns of the interdisciplinary Ensemble Megaphon is to enable children and young people to engage with music and culture. The numerous concerts include mediation projects and pedagogical-artistic actions with groups and school classes of various school types. In these inclusive and participatory processes, children and young people can try out new things and become creative together with the artists and cultural mediators of the collective.
The mediation concepts also take up design elements from the visual arts, scenic play, dance, video and photography and are realised with passion and a love of experimentation. In terms of content, the projects are based on the musical performance formats and are adapted depending on the focus. After each project, the students are invited to actively support the Ensemble Megaphon in a concert or to participate in performances as audience members. An internal school presentation of the results is always planned and desired!
Through our polyphonic 'mediation scores' we want to touch young people and entice them to perceive music in a new way. We want to create relationships between them and us, between them and the music, and perhaps also, in secret, with themselves.
Contact us if you are interested in a school workshop. We will be happy to develop the right format for you and your class (https://www.ensemble-megaphone.com/contact/).